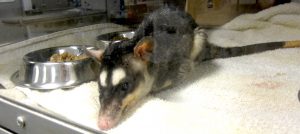 Arthur, a 6-month-old opossum came to us this week because of a painfully swollen shoulder. A physical exam revealed that he had sustained an injury that created a shoulder fracture, causing a large abscess. Arthur's abscess was first drained and the area cleaned. Once he is fully healed from this initial surgery, we will work on healing his fractured leg and he should be home soon.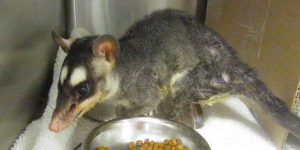 NOTE: It is important to thoroughly clean all cuts and wounds as soon as they occur. Untreated wounds can sometimes be fatal. If you are concerned about the health of your pet, please contact our veterinarians at Animal Health Center immediately.
————————————————————————————-
Animal Health Center at Veterinary Village is a state-of-the-art animal hospital located in the heart of Westchester County.    For a complete list of our services please visit our website by clicking on the image below.
513 North State Road, Briarcliff Manor, NY 10510
(914) 941-4904         www.emergencyvet.org