This week a 1/2 oz. baby love bird named "Babybird" came to us in need of help. While her parents were nursing her, a strand of human hair got wrapped around her left leg, cutting off her circulation. We were able to successfully undo the tourniquet and treat the wound locally. Little love bird "Babybird" has made a full recovery and is doing well! No matter if we are young or old, or our pets are big or small, we love them all the same!               – Yossi Haroush, DVM
Babybird's healthy right leg.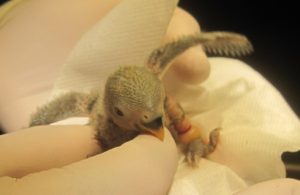 Her left leg, constricted by human hair.
Removal of tourniquet….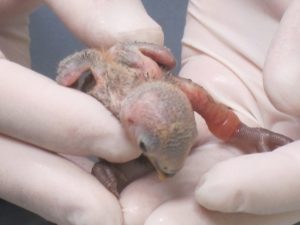 And on the road to recovery!
If you have any questions about the health of your pet, please contact us for immediate assistance at (914) 941-4904 or visit our website for more information about the services that we offer at www.emergencyvet.org.